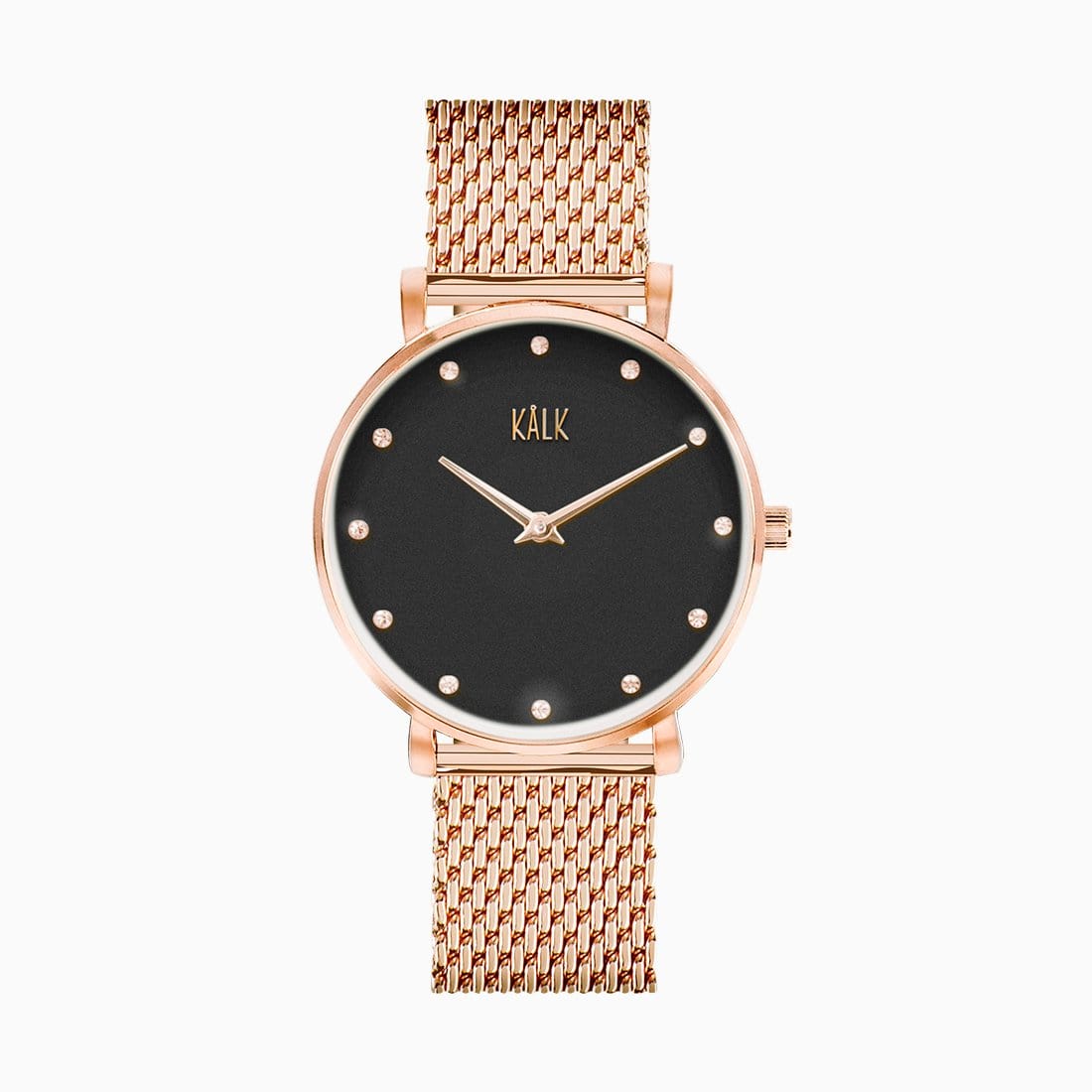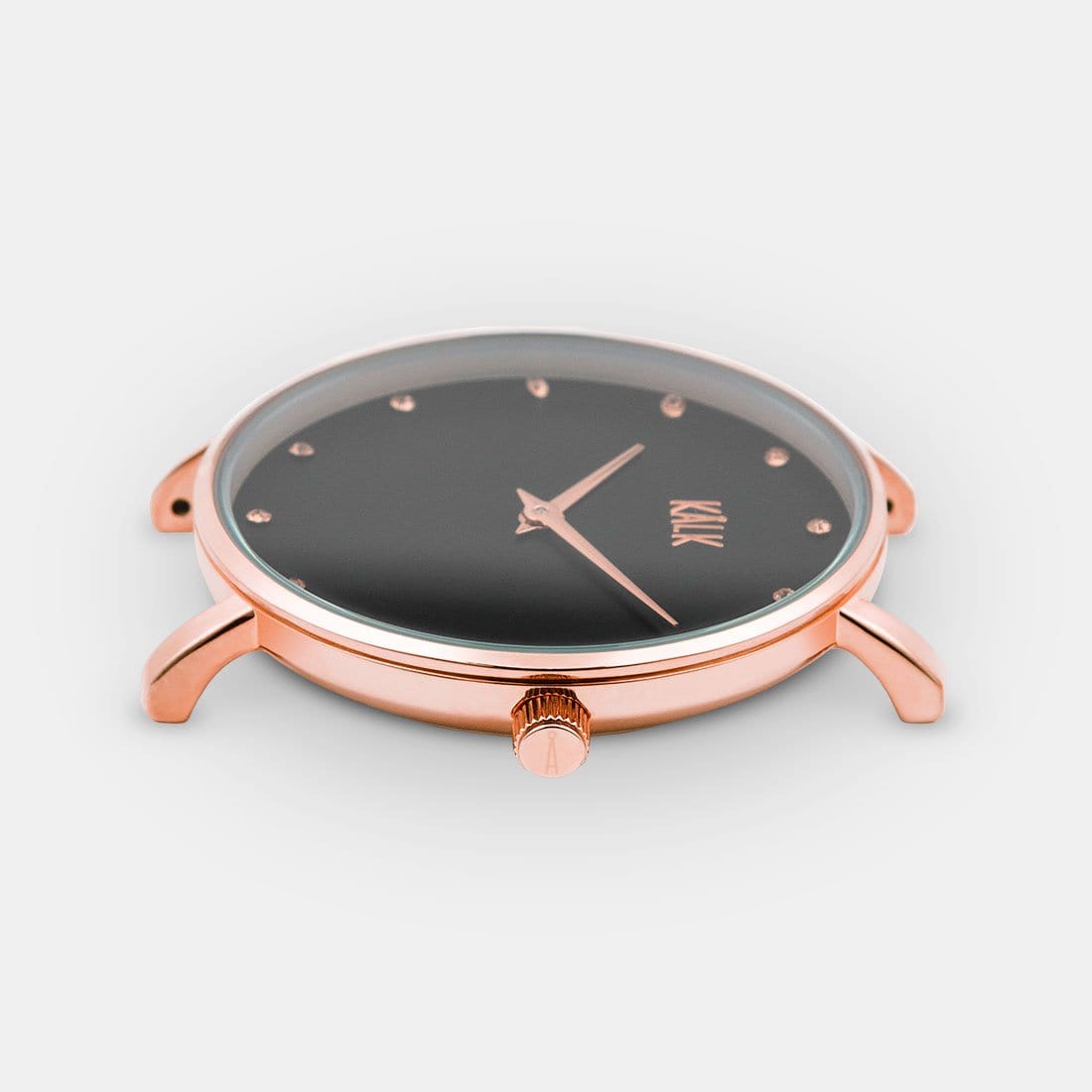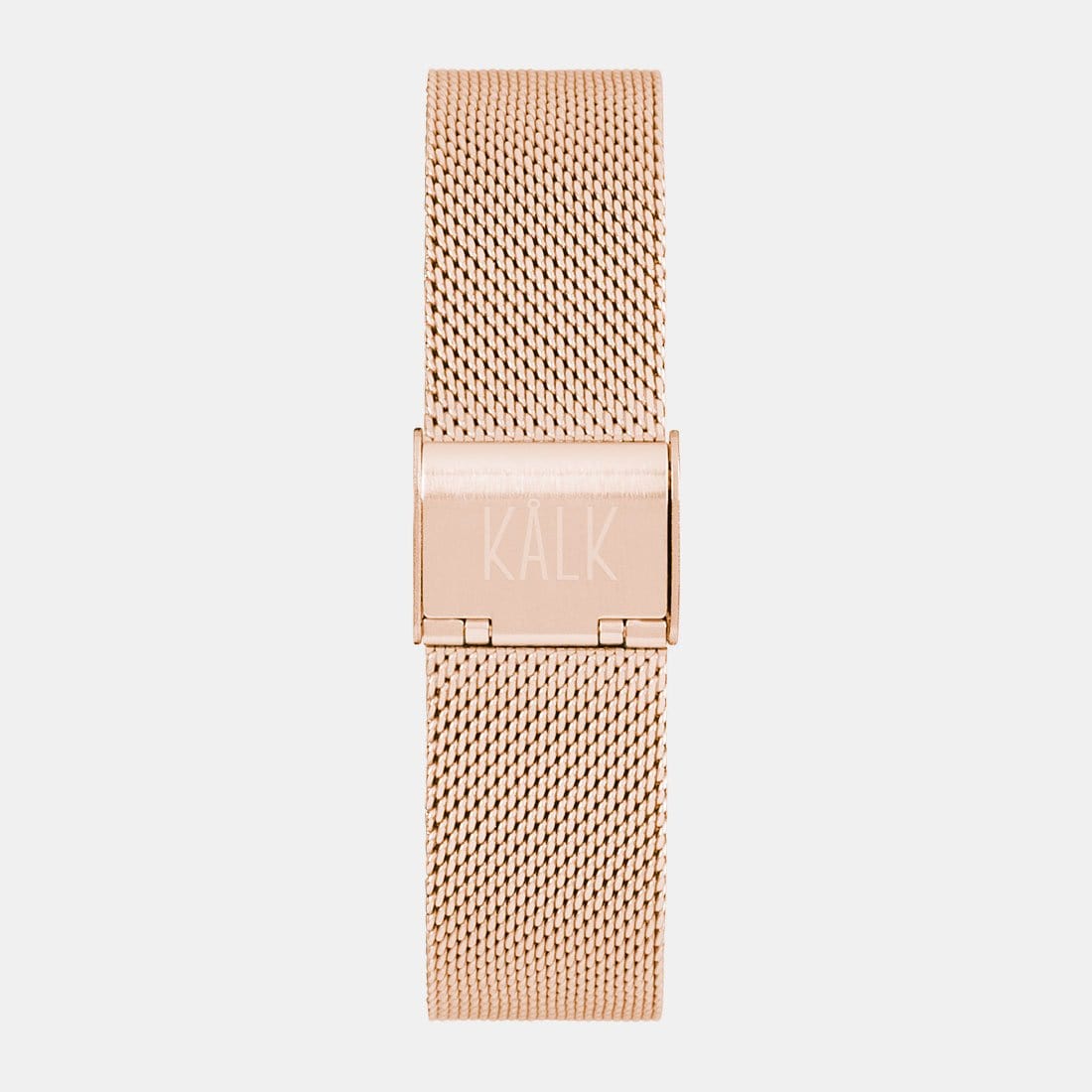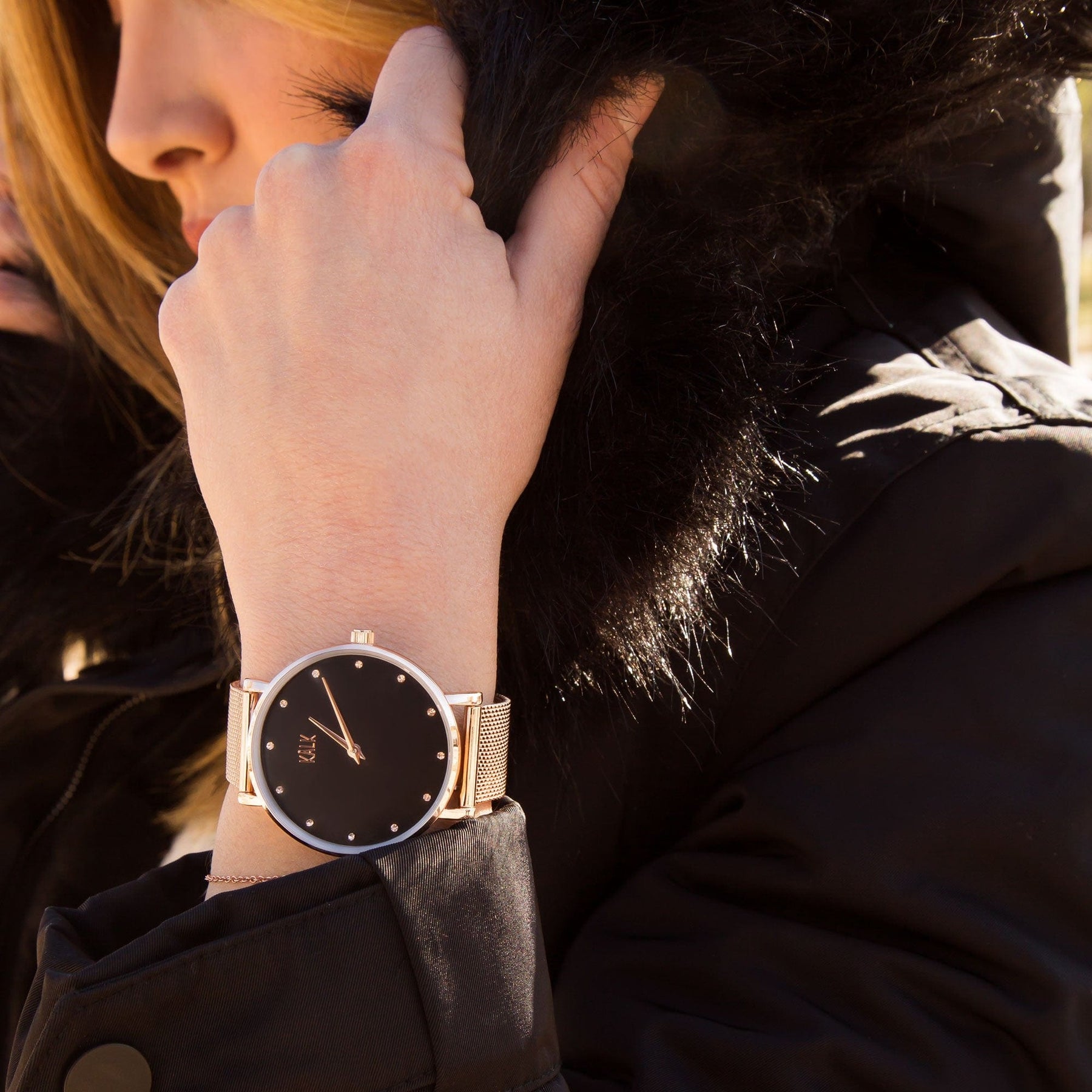 Dreamy Rose Gold / Black Watch
In collaboration with the brand of accessories Kalk, we present the new watch collection: The essentials of KALK
The Dreamy Rose Gold / Black watch is inspired by the minimal style. This watch in rose gold and black dial appears as one of the most cosmopolitan of the collection. Provides a sophisticated touch while casual in all your looks.
Size White color box of 6.8 mm Diameter: 38 mm.
Material 18 mm wide stainless steel mesh strap in silver. The strap can be adjusted to a minimum length of 15 cm and a maximum length of 21 cm. Interchangeable with other belts of the collection.
Water Resistant 5 ATM
Diameter of the sphere 38mm
Stainless steel strap
Width of the strap 18mm
Adjustable clasp closure
Water resistant 5ATM