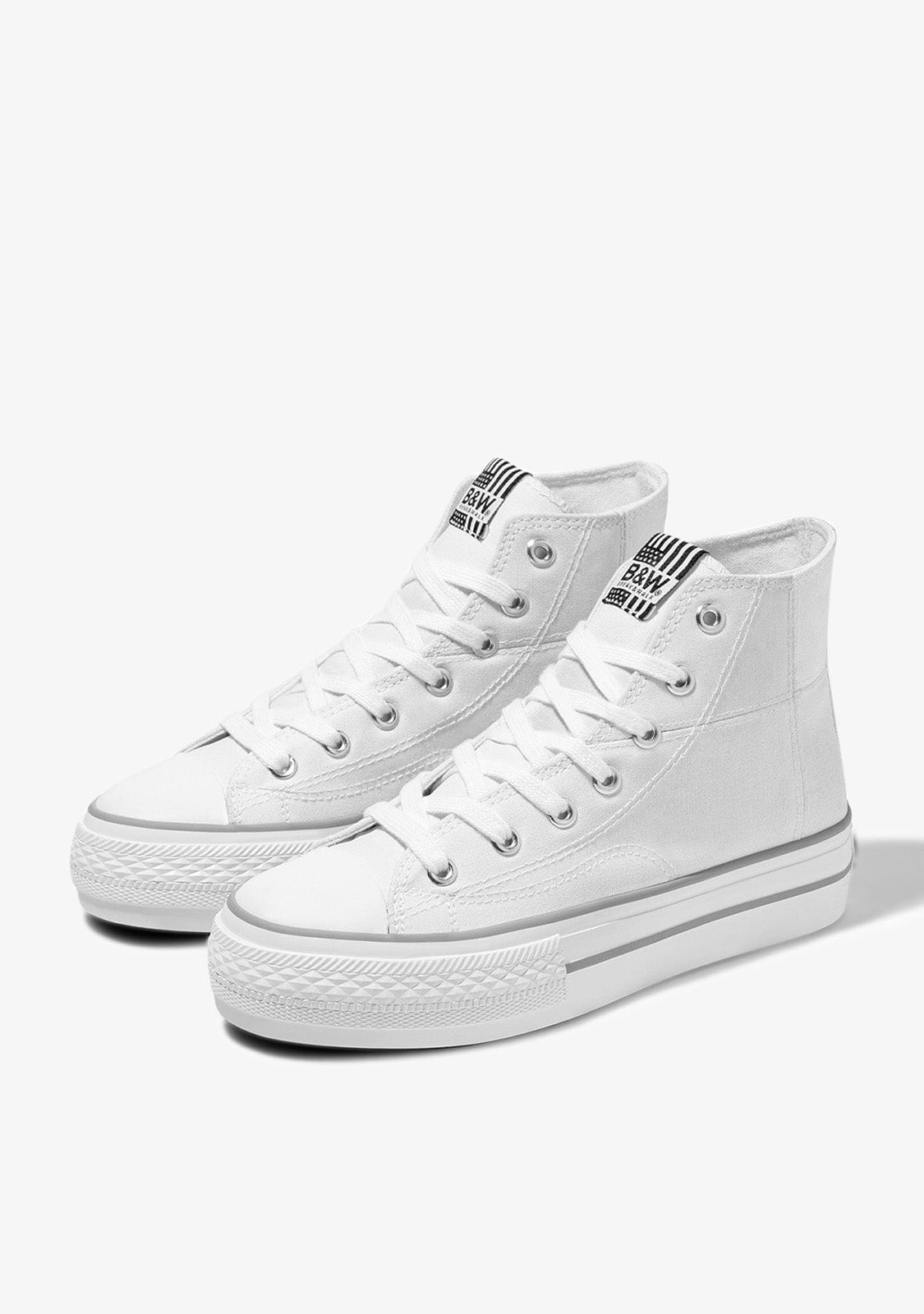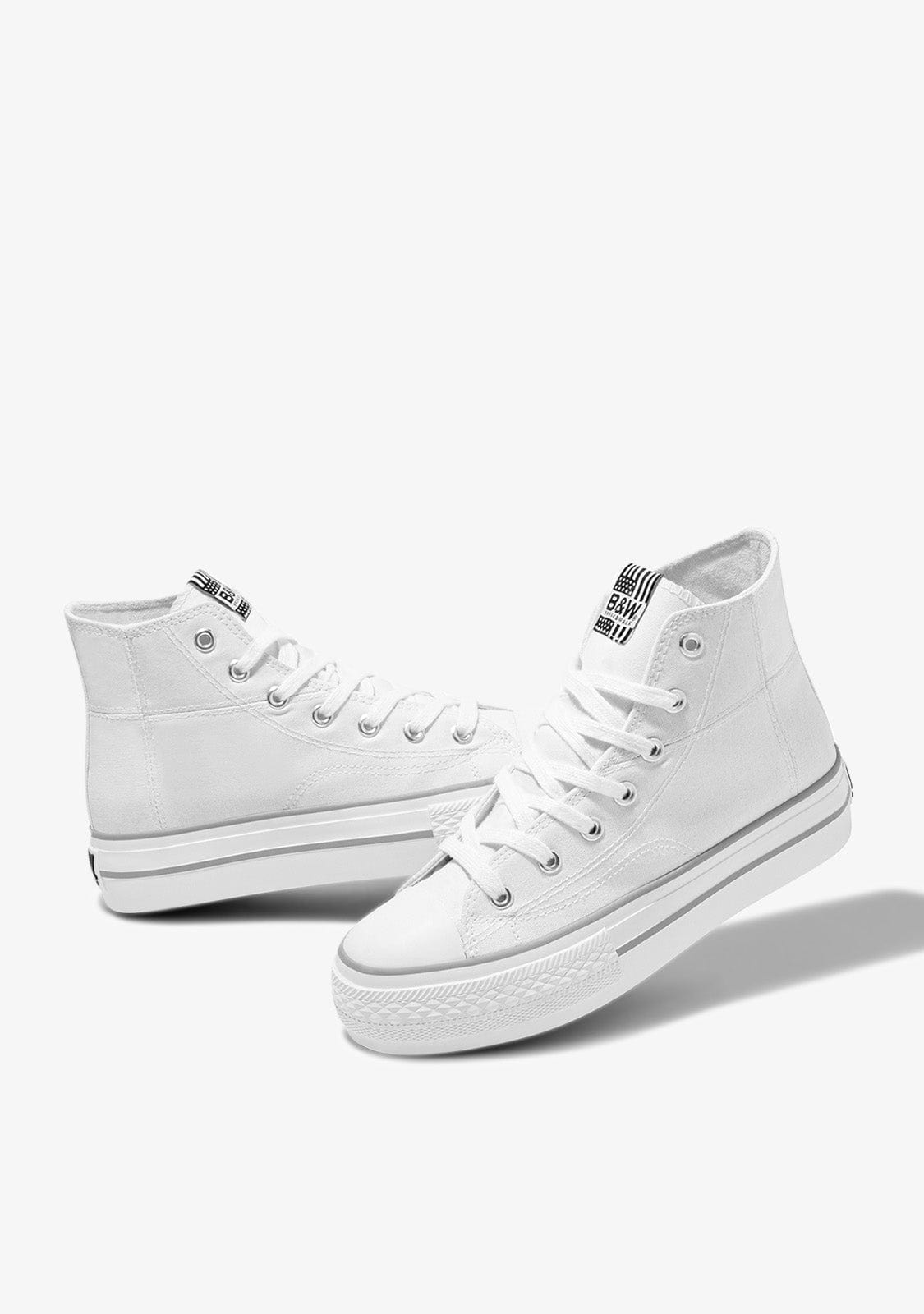 Multicolour Hi-Top Solar Sneakers
The new Hi-Top Sneakers with platform that change of colour with the sunlight! These sneakers made of canvas are white, with an ultraviolet finish of some colors that could be appreciated when give them the sunlight, such as pastel yellow, pink, or sky blue.
These shoes are characterised by:
Hi-Top sneakers
Outter material: Canvas
Inner material: Textile
Ultraviolet: Multicolor
Changes color in sunlight
Platform
Sole: Rubber
*It is recommended to store them in its box once used and not leave them exposed to the Sun light. For cleaning them, use a damp cloth and mild soap.