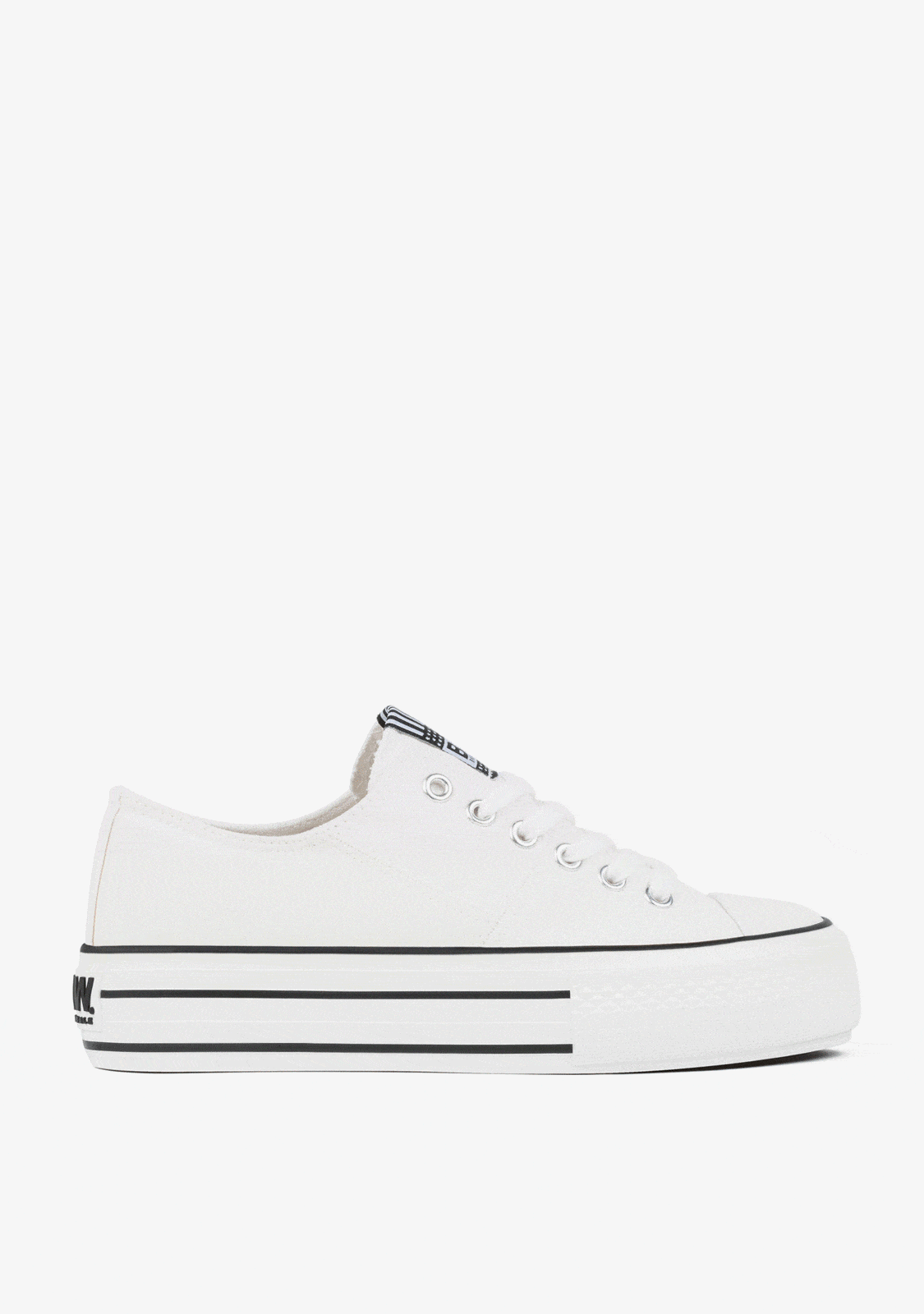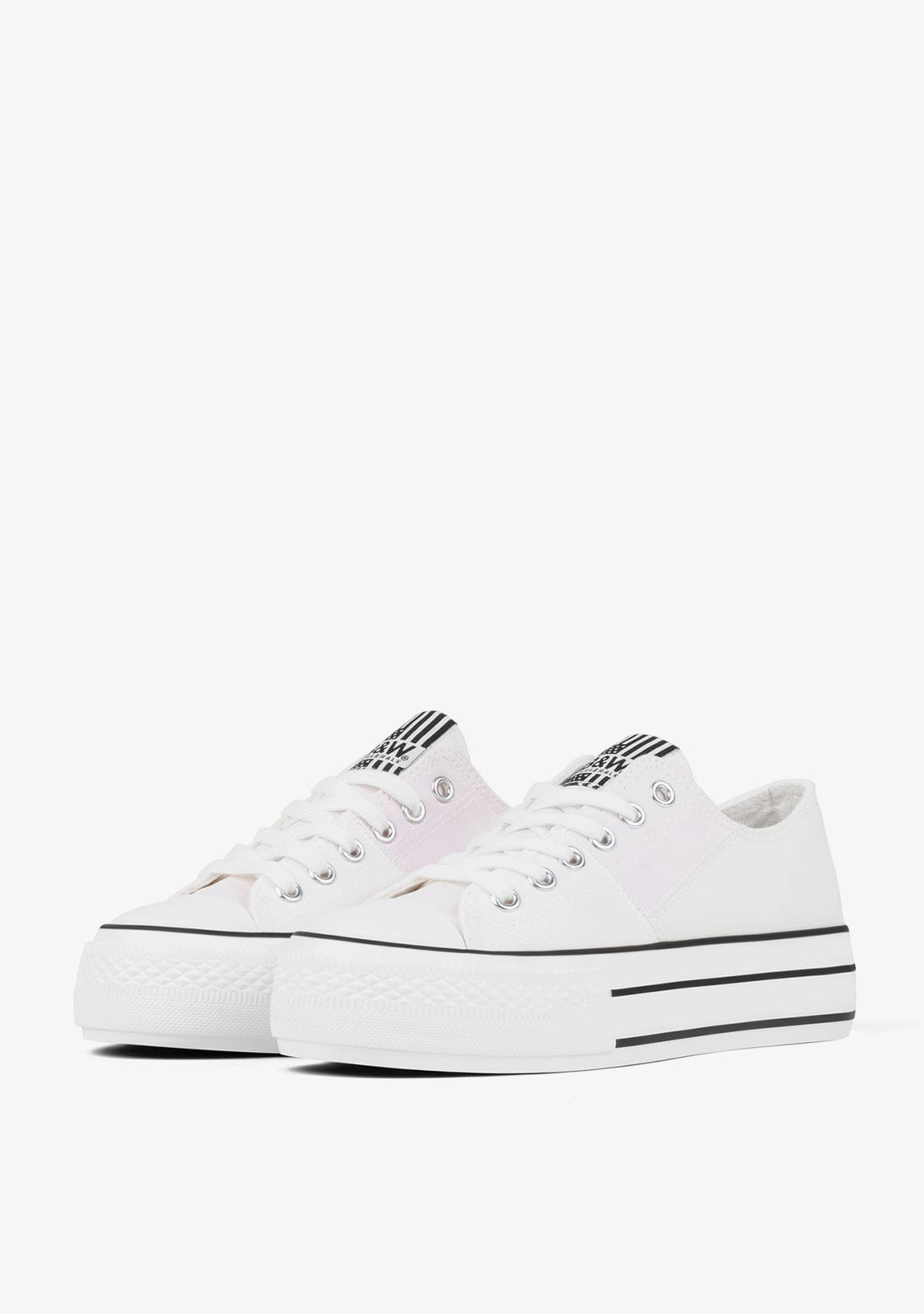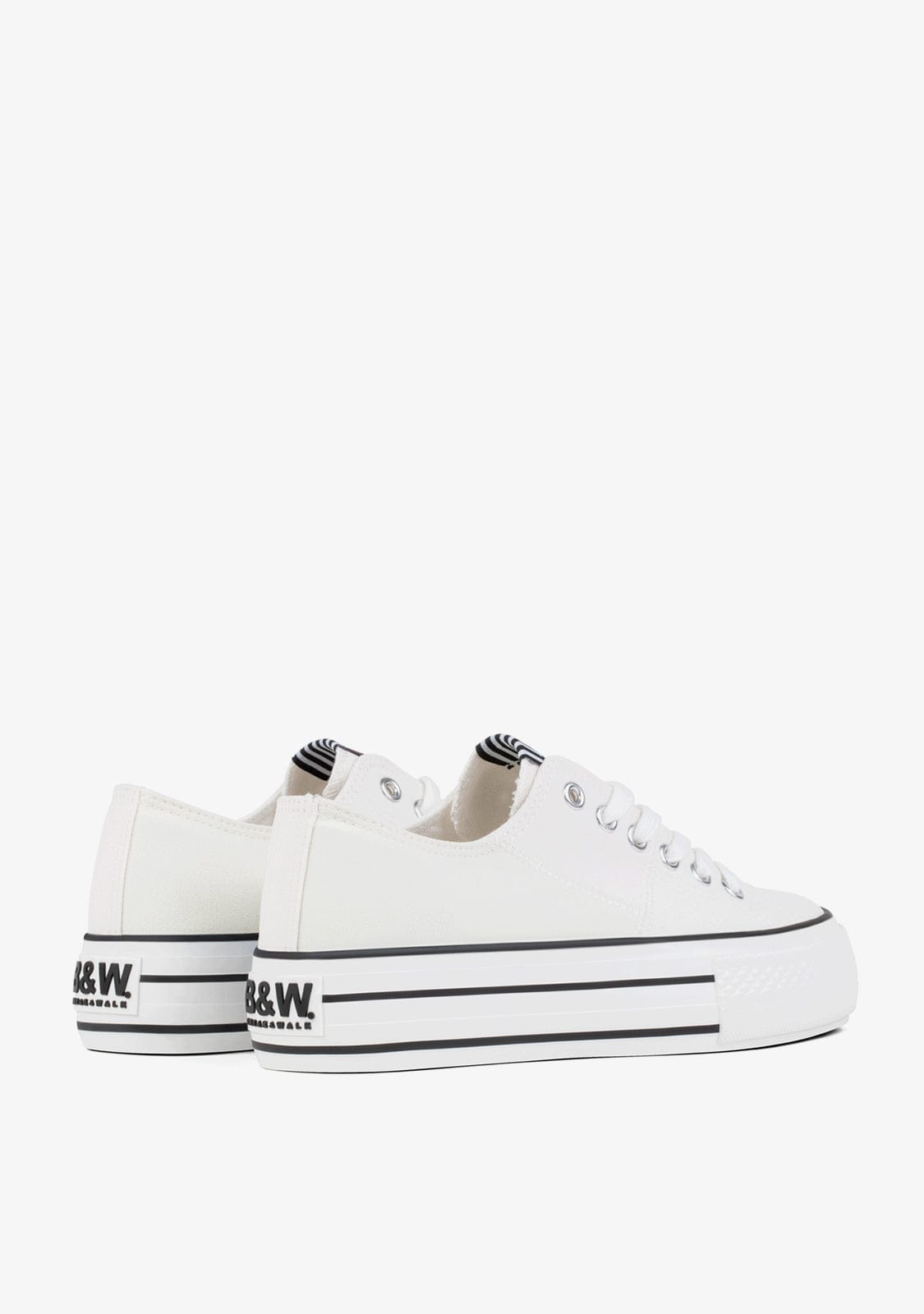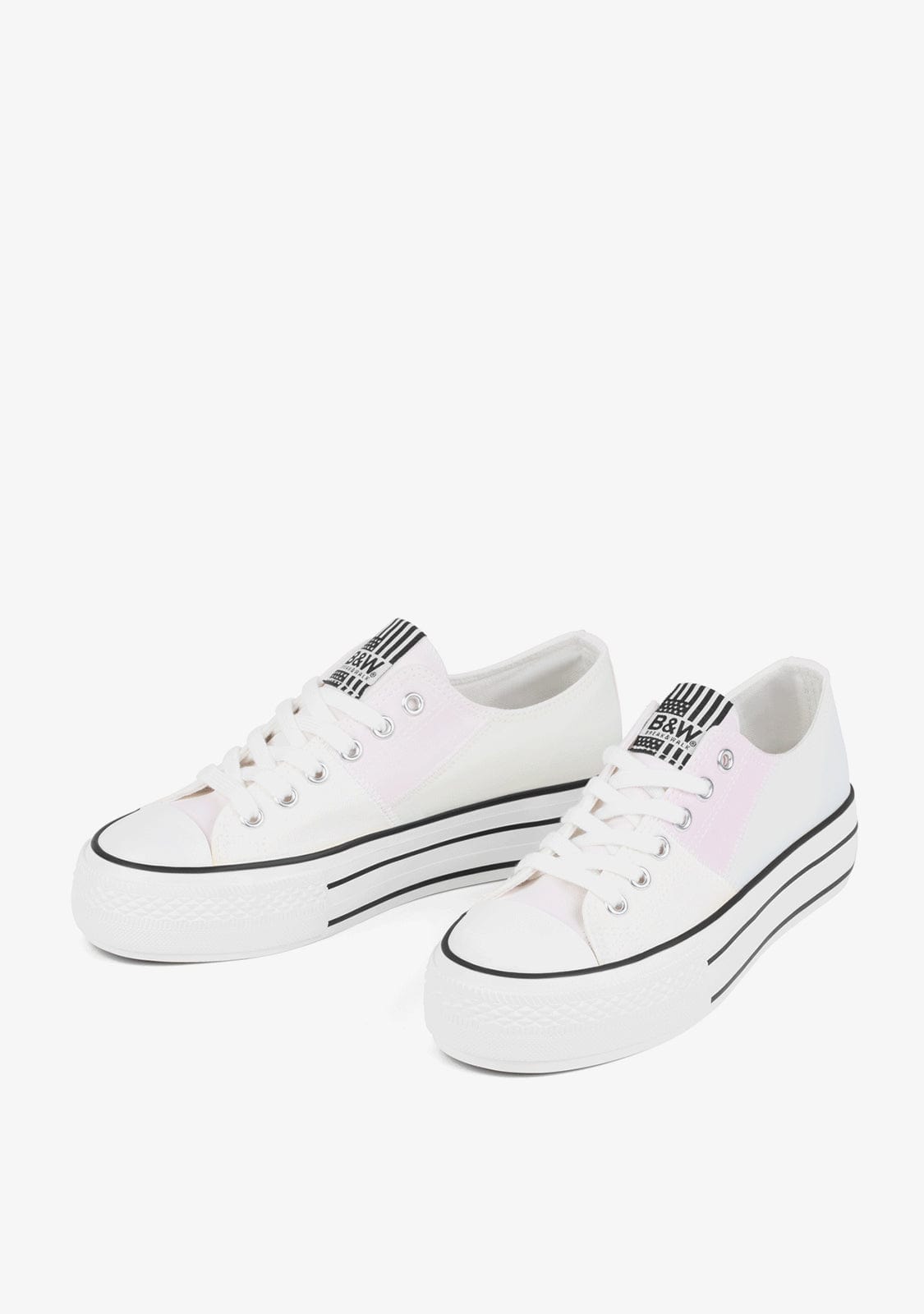 Sneakers Bay Platform Color Changing
The Sneakers Bay Platform Color Changin are a the sneakers of this season. These sneakers made of canvas are white, with an ultraviolet finish of some colors that could be appreciated when give them the sunlight, such as pastel yellow, pink, or sky blue.
The high top model is characterized by
Outter material: canvas.

Inner material :textile.

Synthetic textile insole.

Ultraviolet: White-Multicolor
3.7cm platform sole.
Synthetic rubber sole with print.
Textile shoelaces.
Metal eyelets.
*It is recommended to store them in its box once used and not leave them exposed to the Sun light. Do not wash or immerse in water. Never use bleach.
*The colour-changing effect can be seen affected over time.